Store
Xactimate Self-Paced and Live Online Training Courses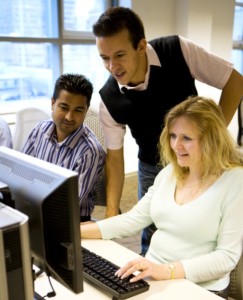 Learning to use Xactimate efficiently is important for new and experienced users.  Watermark has training courses that fit your schedule and budget.  View our selection of Live online and self-paced training courses.  Some courses are also approved for continuing education credit. 
Self-paced online courses allow you to Pause, Practice, & Play!  Pause the video, Practice using your own copy of Xactimate, then click Play to resume the training.  Pause, Practice, & Play!
Live online classes give you real-time feedback as you interact with the instructor and other students in class.  So, whether you need to update to a new version, refresh on a current version, or learn to write estimates using Xactimate for first-time, you're welcome to attend!
Watermark.  We look forward to Xactimate training with you!